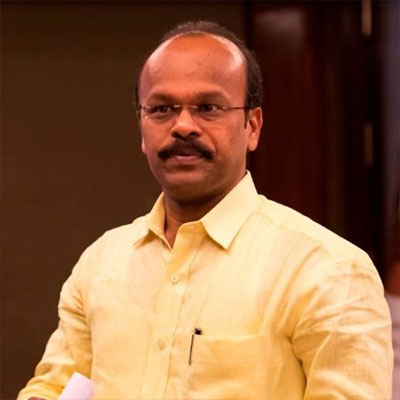 Specialtie(s): General Physician & Clinical Pharmacology
Registration Number: 44095
No of patients served: 10000+
Language(s) Spoken: Kannada, Tulu, Telugu, Hindi And English
Dr. Ravi Shankar joined Ayurvedalaya as a Medical advisor in 2014. And also works as a Physician at Ayurvedalaya J P Nagar, and brings with him more than Fourteen years of experience in Ayurveda in various capacities like treatment, teaching, and technical advisor for pharmaceutical companies. Before joining Ayurvedalaya He was working for Himalaya Drug Company and Natural Remedies.
He completed her Bachelor's degree in Ayurveda Medicine and Surgery from A.L. Government Ayurveda College, Warangal- NTR University of Health Sciences, former United Andhra Pradesh and Post-Graduation in Dravyaguna (Pharmacology) from ALNRM Ayurveda College- Koppa- Rajiv Gandhi University of Health Sciences.
He specializes in holistic medicine and in treating ailments like Diabetes and its complications, Obesity, Allergies, Musculo-skeletal disorders, Migraine, Gastrointestinal disorders, Skin diseases, Arthritis, Anxiety, Depression, Schizophrenia, Insomnia, and other stress-related disorders through effective Ayurveda therapies, diet and lifestyle counseling.
Aparna Rajesh
Visited For Ayurvedic Treatment
This was my second consultation with Dr. Samantaray in 1.5 months, given my Anemia and borderline Hypothyroidism and I am very pleased with how I have been gradually healing with the aid of his medications. He is never in a hurry and listens mindfully for an effective resolution to my health issues. I'm looking forward to more healing.
Ranjita Shetty
Visited For Nasyam
Doctor understands what we want to say about our health issues and what we are suffering and according he advises us the investigation and medicine. His calm and understanding approach is really amazing. It gives us a hope that everything will be fine.
Akshay Jaiswal
Video consultation done For Digestion Problem
He understood my problem and explained the root cause of all my problems are related to the unnecessary stress I take. He also explained what type of person I am as per the Gunas in Ayurveda. I was able to relate to all of it. I am seeing some improvements within a month and am hopeful to get better with time.
Kashi viswanath nethi
Visited For TREATMENT FOR PSORIASIS & ECZEMA
Dr. Manoj is very friendly and listens to the problem. He looked at skin condition, itchy symptoms, flare-up triggers, and root caused the issue on the first visit itself. He prescribed a few Ayurvedic medicines, Panchakarma (Virechana kriya). Also, suggested diet and dhyana practice. My Psoriasis health is solved within the ~6months. As per my overall experience, Dr.Manoj is very good and recommended for the health issue.
Book an Appointment
You will get a confirmation call from AyurCentral to the phone number you provided below.
Buy from a store near you