Insomnia refers to a common sleep disorder characterized by persistent difficu...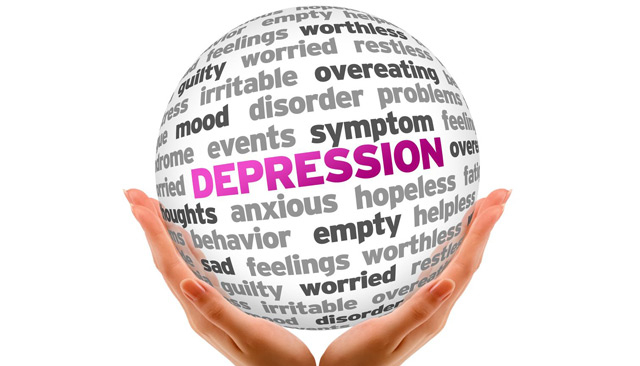 Anxiety and depression are the most trivial mental issues faced by many in today's tenacious fast-paced lifestyle. Wearing a happy mask can hide the issue but not solve it. Being at mental peace is in fact way more important than physical health, because unlike physical wellness, mental health is intangible and it becomes very hard to explain the turbulence of depression.
Anyone who has actually traversed through the dark monstrous lanes can tell that there's nothing beautiful or literary or mysterious about depression. Though the incidences of anxiety and depression are seemingly high yet these conditions are still considered a taboo and people are still shy to open up about their battle against the gloomy shades of sadness.
Caged by the negativity of mental thoughts, depression and anxiety people often end up in more severe circumstances like insanity, psychiatric disorders, suicide, etc. Ayurveda, the age-old science healing life, acknowledged the importance of mental wellness and has emphasized on many lifestyle methods to enrich the wealth of mental health.
Treating Anxiety and Depression – the Ayurvedic way
Ayurvedic seers have formulated some of the most effective therapies and medicines that have been used since ages to treat all types of mental issues. Ayurveda deeply patronizes the vitality of taking care of the physical and mental wellness. Be it the therapeutic massages, yogic postures, taking the Vedic food steps, or the Ayurvedic rasayanas, ayurveda has a solution to all the maladies.
Manasa Mitra Vataka
Manasa Mitra Vataka is a traditional Ayurvedic medicine widely used in the treatment of depression, stress, and psychosis. This potent anti-stress, anxiolytic, antidepressant and neuroprotective medicine is prepared from a combination of 73 powerful herbs and is extremely useful in treating the complete array of mental problems. It is also useful in improving brain functions, memory, and concentration and in treating diseases like autism.
Stress
Stress is one of the leading causes of anxiety and sleep disorders. The strenuous lifestyle, food habits, work-life balance, etc have made life more stressful than ever. Manasa Mitra Vataka is a great adaptogen. Its antioxidant properties aid in reducing oxidative stress and calm the mind whilst boosting good sleep. It is indicated in all mental problems ranging from mild mental stress to major depression.
Anxiety
Manasa Mitra Vatakam has anxiolytic action that aids in decreasing anxiety level and prevents repeated occurrences of anxiety disorders. It calms the feeling of restlessness, fatigue, and nervousness. This potent formulation works by normalizing the heartbeat, relaxing the mind, and inducing sound asleep. It provides complete relief from generalized anxiety disorder and depression when taken for a longer period.
CLICK HERE TO BUY NOW..!!!
Depression
Manasa Mitra Vatak works wonder in tackling depression and is highly advisable for depression management. It promotes positivity, induces calmness and peace of mind. It releases negative energies from the mind and exerts potent neuroprotective effects.
Manasa Mitra Vataka side effects:
Ayurvedic medicines being made of natural ingredients are considered way more safer option for treatment of mental disorders as compared to conventional allopathic drugs. The result and efficacy of Manasa Mitra Vataka are also very promising. However, it should be used only under medical supervision.